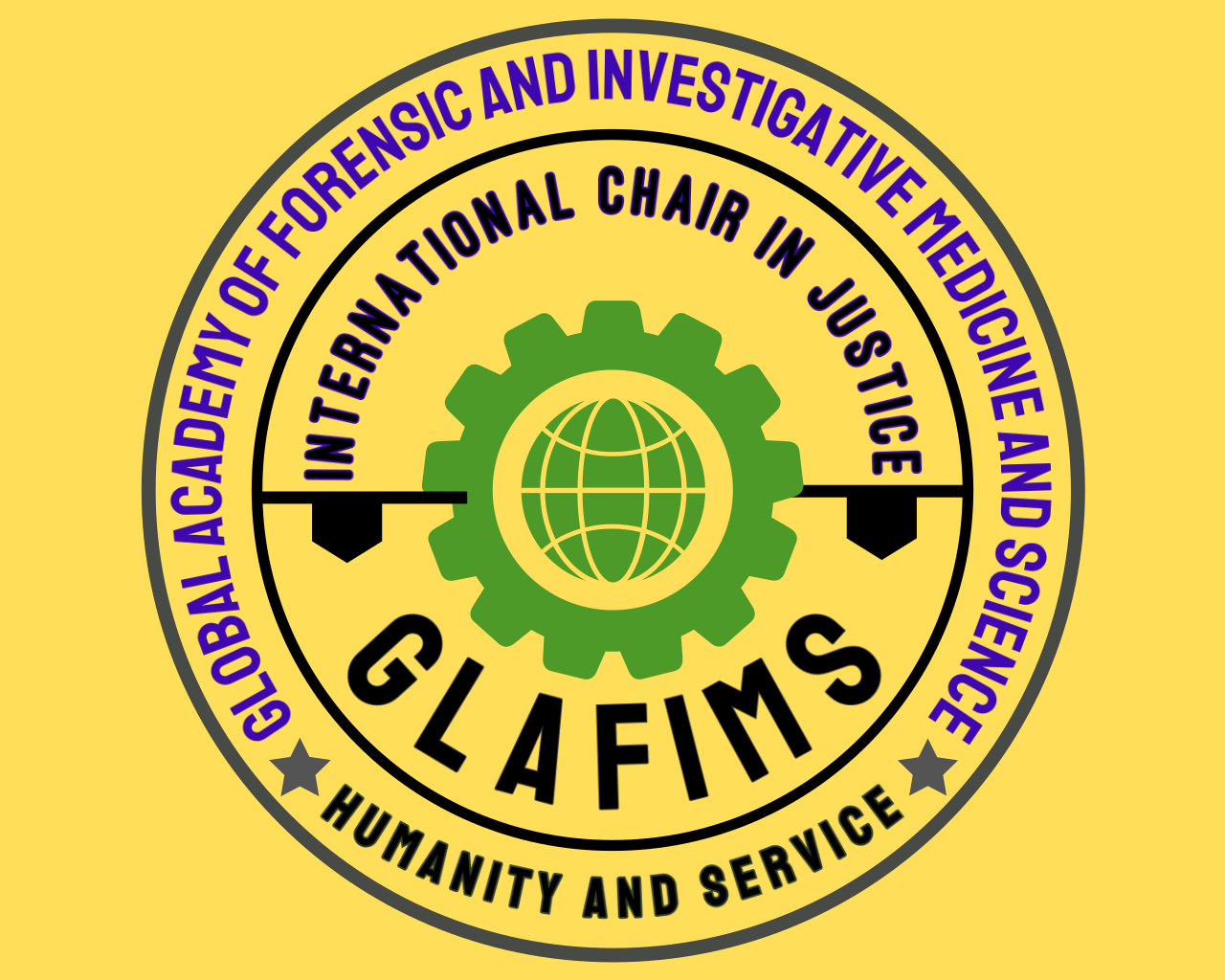 Vision:
"To uplift the status of forensic medicine, investigative medicine and allied health science nationally and internationally by promoting mutual interaction between stakeholders for the advancement of relevant scientific knowledge
Mission:
1. To provide a common platform for publishing/sharing good quality of researches in the field of Forensic Medicine, Investigative Medicine, Medical Toxicology, and allied specialties like Law, Justice, Nursing, Sciences etc.
2. To collaborate with national and international stakeholders with similar vision with the aim to facilitate two-way benefits of mutual understanding.
GLAFIMS Home Journal Home About IJMJ Vision and Mission Policy and Procedures Editorial Board National Peer Reviewers Panel International Peer Reviewers Panel Subsections Office Bearers Editorial Board Membership Agreement form Editorial Board Membership Terms Apply Online For Editorial Board Membership Subscriptions MHC Funding Join Glafims Membership Membership Benefits Contact Us
_____________________________________________________________________________________________________________________________________________________________________________
Head Address: G1, Ground Floor, City Center, Medical Road, Aligarh 202002 India E-Mail: glafims@gmail.com web: www.glafims.org
Copyright © 2022-32 by Global Academy of Forensic and Investigative Medicine and Science [GLAFIMS ACADEMY]. All rights reserved. Last Updated: November 1, 2022