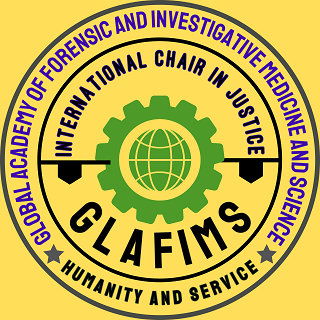 All Manuscript/articles submitted to International Journal of Medical Justice [IJMJ] are subject to initial appraisal by Editor-in-Chief or any one of the Assistant Editors (and sometimes by section editors) before peer review. We reject a number of articles without external peer review with the aim of giving authors rapid decisions (usually within 10 days). We aim to reach a first decision on all manuscripts within six weeks of submission. Rejection is often much quicker than this. We aim to do this quickly so that we do not waste authors' time, allowing them to get on and submit the work elsewhere without unnecessary delay.
All research articles, and most other article types, published in International Journal of Medical Justice [IJMJ] undergo thorough peer review. International Journal of Medical Justice [IJMJ] operates an open peer review system. Also this journal uses double-blind review, which means that both the reviewer and author identities are concealed from the reviewers, and vice versa, throughout the review process. To facilitate this, authors need to ensure that their manuscripts are prepared in a way that does not give away their identity. To help with this preparation please ensure the following when submitting to International Journal of Medical Justice [IJMJ]. Submit the Title Page containing the Authors details and Blinded Manuscript with no author details as 2 separate files.
If a submission is assigned to a Scientific Editor to process, he/she usually obtains reviews from two external referees to ensure the scientific quality and importance of the research. Editors will make a decision based on the reviewers' reports and authors are sent these reports along with the editorial decision on their manuscript. Authors should note that even in light of one positive report, concerns raised by another reviewer might fundamentally undermine the study and result in the manuscript being rejected.
Authors must submit all elements of their manuscripts online at http://ijmj.net. Hard-copy submissions will not be considered or returned. All correspondence, including notification of the Editor's decision and requests for revision takes place via email.
All policies of the International Journal of Medical Justice [IJMJ], including those related to Conflicts of Interest, Inappropriate Acts, and IRB approval; apply to all submitted articles, including those whose results were presented at professional society meetings.
Journal staff and editors screen submitted manuscripts. For some papers, a decision is made to decline immediately. All others undergo peer review.
About GLAFIMS About IJMJ Vision and Mission Editorial Board National Peer Reviewers Panel International Peer Reviewers Panel Subsections Office Bearers Open Access Policy Privacy Policy
Archiving, Absracting and Indexing Sponsorship and Advertisement Manuscript Writing Rules Copyright Issues Peer Review Process New Submission Policy Complain and Appeal Policy
Ethical Policies Plagiarism Detection Policy References and Citations Copyright Transfer Offprints and Reprints Assigning DOI Early View Orchid Identifier Good Reporting Guidelines
Editorial Board Membership Agreement form Editorial Board Membership Terms Apply Online For Editorial Board Membership Funding Manuscript Handling Charges Contact Us
_____________________________________________________________________________________________________________________________________________________________________________
Address: G1, Ground Floor, City Center, Medical Road, Aligarh 202002 India E-Mail: editor@ijmj.net web: http://www.ijmj.net
Copyright © 2022-32 by Global Academy of Forensic and Investigative Medicine and Science [GLAFIMS ACADEMY]. All rights reserved. Last Updated: October 29, 2022