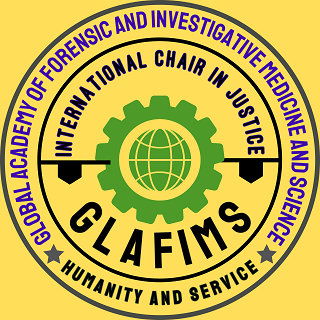 Good Reporting Guidelines
It is mandatory for all authors to share that registration information for clinical trials in cases where the submitted papers have the relevant contents in the submitted manuscripts.
For a better understanding of the reporting guidelines, please refer to the EQUATOR Network website, the resource centre for good research reporting: http://www.equator-network.org/.
Any paper reporting the results of a questionnaire survey should include a copy of the questionnaire used, together with the manuscript. This should be uploaded as Supplemental Information.
The reporting guidelines which are valuable for designing your study include:
CONSORT statement, checklist and flow diagram for RCTs

PRISMA statement, checklist and flow diagram for systematic reviews and meta-analyses

MOOSE checklist is required for meta-analysis of observational studies

STARD flow diagram and checklist are required for evaluations of diagnostic tests (diagnostic accuracy studies)

STROBE observational studies in epidemiology (cohort, case-control, and cross-sectional studies)

STREGA genetic association studies

TREND statement and check list for nonrandomized controlled trials

COREQ statement and check list for qualitative research (focus groups and interviews)

SQUIRE check list for quality improvement studies

REMARK check list for tumor marker prognostic studies

ORION infection control intervention studies

CHEERS statement, economic evaluations
GLAFIMS Home Journal Home About IJMJ Vision and Mission Editorial Board National Peer Reviewers Panel International Peer Reviewers Panel Subsections Office Bearers Open Access Policy Privacy Policy Archiving, Absracting and Indexing Sponsorship and Advertisement Manuscript Writing Rules Copyright Issues Peer Review Process New Submission Policy Complain and Appeal Policy Ethical Policies Plagiarism Detection Policy References and Citations Copyright Transfer Offprints and Reprints Assigning DOI Early View Orchid Identifier Good Reporting Guidelines Editorial Board Membership Agreement form Editorial Board Membership Terms Apply Online For Editorial Board Membership Funding Manuscript Handling Charges Join Glafims Membership Membership Benefits Contact Us
_____________________________________________________________________________________________________________________________________________________________________________
Head Address: G1, Ground Floor, City Center, Medical Road, Aligarh 202002 India E-Mail: glafims@gmail.com web: www.glafims.org
Copyright © 2022-32 by Global Academy of Forensic and Investigative Medicine and Science [GLAFIMS ACADEMY]. All rights reserved. Last Updated: November 1, 2022