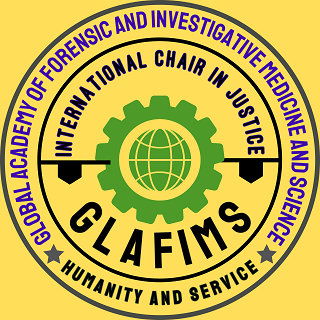 Complaints and appeals
Appeals
The purpose of an appeal is for the Coordinating Editor-in-Chief or the Coordinating Editors to examine the editorial process. If it is found not to have been in line with our policies, solving action will be taken to restore correct procedure.
It should keep in mind that the purpose of an appeal is not to revisit the opinions/decisions of the referees or editors. It would be inappropriate for a single individual (i.e. the Editor-in-Chief or a Assistant Editor) to overturn the majority view of referees and consulted editors. Commonly, two referees and three editors express an opinion and 3 votes supporting publication are required to accept a paper in addition to approval of Editor-in-Chief. For editors to reject a paper, they require three votes against the paper. Therefore we are not willing to obtain further opinions because it would not be practical to seek the required opinions to change the decision.
If a manuscript is rejected an option to 'Appeal Manuscript' appears on the author's home page, from which the author can write to the Editor-in-Chief explaining the reasons for disagreeing with the editorial process. The Editor-in-Chief or a Coordinating Editor-in-Chief may uphold the decision, or may request further information or consult again on the manuscript prior to making a decision regarding whether to reject or uphold the appeal.
Complaints procedure
Other complaints should be addressed in writing to the Coordinating Editor-in-Chief for consideration and any necessary action. Where a complaint remains unresolved, the complainant can refer the matter to the Patron/Co-Patron/ Dean/Vice-dean. The Competent authority can take necessary decision or refer to any competent body for further decision. The decision or Patron/Dean will be final in all context.
GLAFIMS Home Journal Home About IJMJ Vision and Mission Editorial Board National Peer Reviewers Panel International Peer Reviewers Panel Subsections Office Bearers Open Access Policy Privacy Policy Archiving, Absracting and Indexing Sponsorship and Advertisement Manuscript Writing Rules Copyright Issues Peer Review Process New Submission Policy Complain and Appeal Policy Ethical Policies Plagiarism Detection Policy References and Citations Copyright Transfer Offprints and Reprints Assigning DOI Early View Orchid Identifier Good Reporting Guidelines Editorial Board Membership Agreement form Editorial Board Membership Terms Apply Online For Editorial Board Membership Funding Manuscript Handling Charges Join Glafims Membership Membership Benefits Contact Us
_____________________________________________________________________________________________________________________________________________________________________________
Head Address: G1, Ground Floor, City Center, Medical Road, Aligarh 202002 India E-Mail: glafims@gmail.com web: www.glafims.org
Copyright © 2022-32 by Global Academy of Forensic and Investigative Medicine and Science [GLAFIMS ACADEMY]. All rights reserved. Last Updated: November 1, 2022