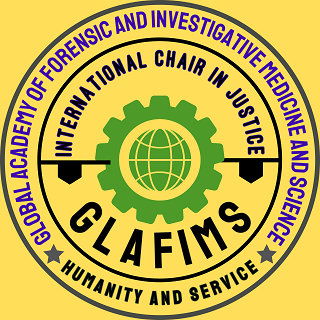 All the issues published in International Journal of Medical Justice, IJMJ will be listed in the official website of the journal web site in XML and pdf formats with an open access to attain them. Also, it is permitted to access the stored papers in pdf format in the available database. The Journal is archive on the official website and the link is available on journal homepage. The Journal is also Available on Live Journal Website where the abstract are archived live. The journal also maintain its repository at ZENODO. Zenodo is a general-purpose open repository developed under the European OpenAIRE program and operated by CERN. It allows researchers to deposit research papers, data sets, research software, reports, and any other research related digital artefacts. For each submission, a persistent digital object identifier (DOI) is minted, which makes the stored items easily citeable. All manuscripts are assigned DOI, as per policy of IJMJ.
Sponsorship and Advertising
International Journal of Medical Justice [IJMJ] does not offer a sponsorship to protect the journalís integrity. It is permitted contact to our editorial team for information on advertising and donations.
GLAFIMS Home Journal Home About IJMJ Vision and Mission Editorial Board National Peer Reviewers Panel International Peer Reviewers Panel Subsections Office Bearers Open Access Policy Privacy Policy Archiving, Absracting and Indexing Sponsorship and Advertisement Manuscript Writing Rules Copyright Issues Peer Review Process New Submission Policy Complain and Appeal Policy Ethical Policies Plagiarism Detection Policy References and Citations Copyright Transfer Offprints and Reprints Assigning DOI Early View Orchid Identifier Good Reporting Guidelines Editorial Board Membership Agreement form Editorial Board Membership Terms Apply Online For Editorial Board Membership Funding Manuscript Handling Charges Join Glafims Membership Membership Benefits Contact Us
_____________________________________________________________________________________________________________________________________________________________________________
Head Address: G1, Ground Floor, City Center, Medical Road, Aligarh 202002 India E-Mail: glafims@gmail.com web: www.glafims.org
Copyright © 2022-32 by Global Academy of Forensic and Investigative Medicine and Science [GLAFIMS ACADEMY]. All rights reserved. Last Updated: November 1, 2022