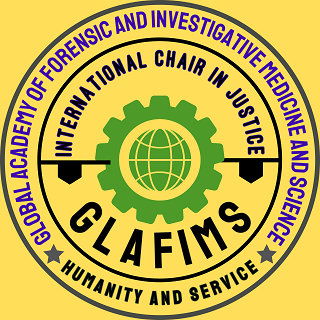 Authors must submit all elements of their manuscripts online at http://ijmj.net. Hard-copy submissions will not be considered or returned. All correspondence, including notification of the Editor's decision and requests for revision takes place via email.
All policies of the International Journal of Medical Justice [IJMJ], including those related to Conflicts of Interest, Inappropriate Acts, and IRB approval; apply to all submitted articles, including those whose results were presented at professional society meetings.
Journal staff and editors screen submitted manuscripts. For some papers, a decision is made to decline immediately. All others undergo peer review.
GLAFIMS Home Journal Home About IJMJ Vision and Mission Editorial Board National Peer Reviewers Panel International Peer Reviewers Panel Subsections Office Bearers Open Access Policy Privacy Policy Archiving, Absracting and Indexing Sponsorship and Advertisement Manuscript Writing Rules Copyright Issues Peer Review Process New Submission Policy Complain and Appeal Policy Ethical Policies Plagiarism Detection Policy References and Citations Copyright Transfer Offprints and Reprints Assigning DOI Early View Orchid Identifier Good Reporting Guidelines Editorial Board Membership Agreement form Editorial Board Membership Terms Apply Online For Editorial Board Membership Funding Manuscript Handling Charges Join Glafims Membership Membership Benefits Contact Us
_____________________________________________________________________________________________________________________________________________________________________________
Head Address: G1, Ground Floor, City Center, Medical Road, Aligarh 202002 India E-Mail: glafims@gmail.com web: www.glafims.org
Copyright © 2022-32 by Global Academy of Forensic and Investigative Medicine and Science [GLAFIMS ACADEMY]. All rights reserved. Last Updated: November 1, 2022